Headache & Migraine Relief in Dunwoody GA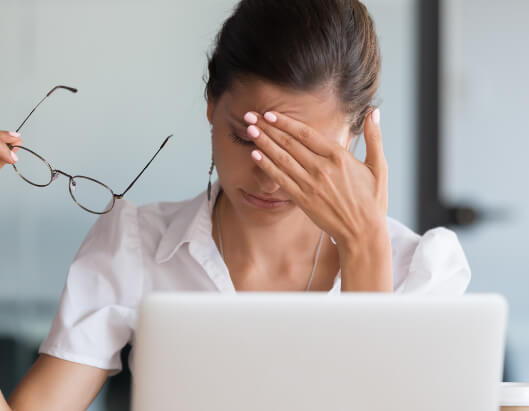 Headaches affect just about everyone at some point, and they can present themselves in many different ways. Some people only experience pain in one part of their head or behind their eyes, some people experience a pounding sensation inside their whole head, and some people even experience nausea, while others do not. The pain itself may be dull or sharp and may last anywhere from a few minutes to a few days. Fortunately, very few headaches have serious underlying causes, but those that do require urgent medical attention.
Although headaches can be due to a wide variety of causes, such as drug reactions, temporomandibular joint dysfunction (TMJ), tightness in the neck muscles, low blood sugar, high blood pressure, stress, and fatigue, the majority of recurrent headaches are of two types: tension headaches (also called cervicogenic headaches) and migraine headaches. There is a third, less common, type of headache called a "cluster headache," which is a cousin to the migraine.
This study also found that those who stopped chiropractic treatment after four weeks continued to experience a sustained benefit, in contrast to those patients who received pain medication. Each individual's case is different and requires a thorough evaluation before a proper course of chiropractic care can be determined. However, in most cases of tension headaches, significant improvement is accomplished through manipulation of the upper two cervical vertebrae, coupled with adjustments to the junction between the cervical and thoracic spine. This is also helpful in most cases of migraine headaches, as long as food and lifestyle triggers are avoided as well.